---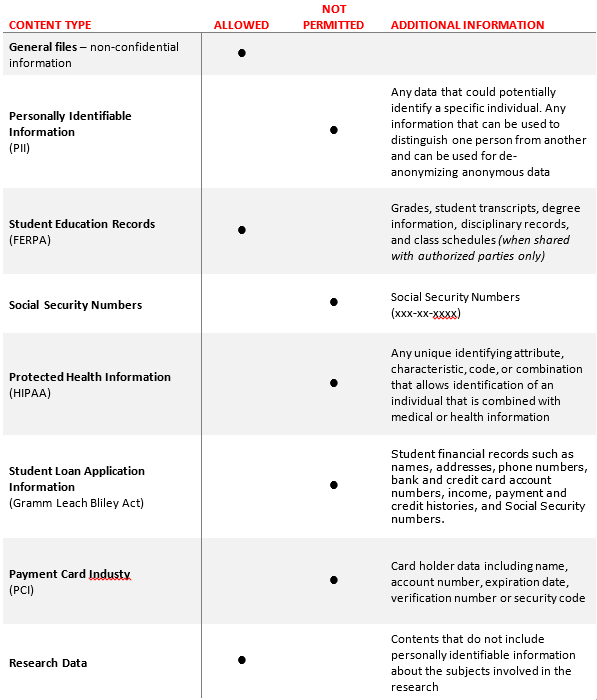 ---
All NCC faculty, staff and students are eligible for a Box account.
---
NCC alumni are NOT eligible for an NCC Box account. Only currently enrolled students receive Box accounts.
---
Students:
Box account are removed after one term of non-enrollment with the College.
 
Faculty/Staff:
Box accounts are removed immediately up your end of employment with NCC
 
---
You will need to transfer any content you wish to retain from your NCC Box account to a personal Box account or other storage location prior to your account's deletion date.  
---
After your NCC Box account has been terminated, files you have shared with others will no longer be accessible to them.
---
NCC Box accounts have unlimited storage space.
---
The maximum size for any single file is 5 GB.  A single file larger than 5 GB can not be stored on Box.