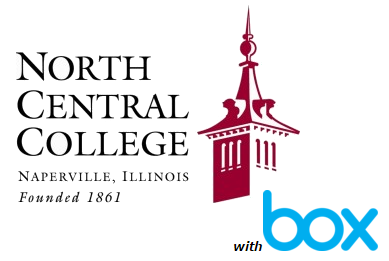 NCC Box is a secure cloud file storage and sharing tool that is available to all NCC faculty, staff and students. NCC Box provides unlimited storage, easy access to your files, and rich file sharing and collaboration features.
Access NCC Box at: https://noctrl.box.com
 
---
All NCC faculty, staff and students are eligible for NCC Box accounts.
Login to NCC Box
  -   https://noctrl.box.com 
  -   Select Continue to access the NCC Box login page
   -  

Login using your NCC username and password


 
New to Box?  Get started with their comprehensive on-boarding guide for new users.
Getting Started Guide
 
Expand the additional topics on this page to learn more about using NCC Box's features. 
Download the complete Box User Guide
 
Familiarize yourself with the NCC Box Terms of Service
---
Features
Unlimited storage - Ability to upload large files (up to 5 GB in size)

Single sign-on with your NCC username and password

Tools to organize and manage your content in a single location

Securely share, collaborate and comment on files with resources both inside and beyond the North Central community.

Securely access to your files from the web and most mobile devices

Synchronize your NCC Box files to your laptop or desktop with Box Sync for easy offline access

Automatically maintains version history of your files

Integrates with Google Apps, Microsoft Office and other tools

Additional free apps and plug-ins available at Box.com
---
  Learn how to upload files and folders to NCC Box using the quick tutorials below.
---
 Learn how to harness the collaborative power of  NCC Box using the quick tutorials below.
---
NCC Box is a great option for storing all of your files and folders even if you don't need to share them with anyone.  Uploaded files and folders are private and not shared by default until you choose to share them. Learn more about managing and organizing your files with the quick tutorials below.
 
---
Box Sync is a productivity tool that allows you to mirror data stored in your NCC Box account to your computer. You can then navigate and modify content stored on the Box website through your computer's file browsing interface, without having to use a web browser.  Content that syncs down to your computer is available for offline access.  If you modify the synced files locally, these changes are automatically applied to the files in your Box account.
Box Sync is pre-installed on all campus Windows and Mac workstations.  If Box Sync is not installed, please contact the Help Desk to request installation.
To setup Box Sync, please launch Box Sync from the start menu or from applications. You will need to sign in twice to Box sync initially. Once Box sync is setup, it will create a folder under C:\Users\(username)\Box Sync where files can be saved.
---
Learn more about user-configurable Box Preferences