North Central College provides faculty, staff and students with a quick and easy way to reset an expired or forgotten password.  To help maintain password security, ITS is unable to perform password changes over the phone.
Reset Password:
1. Click on the link below to generate a temporary password:
    Reset Password
2. Fill out the requested information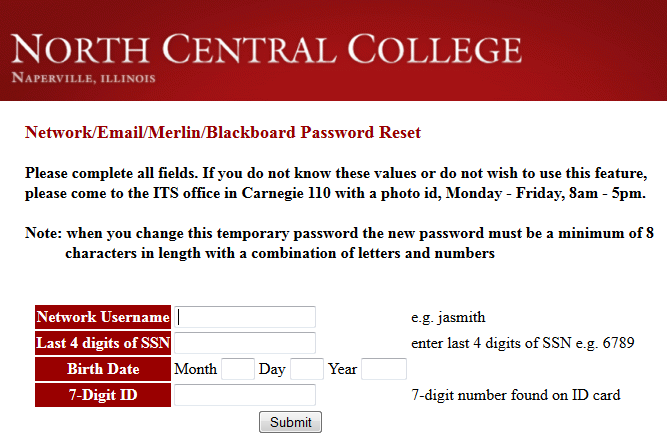 3. You will be issued a temporary password
4. Once you have been issued the temporary password, navigate to 
     https://password.noctrl.edu and log in with the temporary password.
Additional information on using NCC's new password maintenance tool can be found by clicking the link below:/
Managing your NCC Password
If you require additional password assistance, please contact the ITS Help Desk at (630) 637-5440.
Hours: Monday-Friday, 8a.m.-5p.m.