North Central College has partnered with VarsityBuys.com to provide students, faculty and staff with academic software at discounted prices.  To view a list of available software, please follow the instructions below.
1. Navigate to http://www.VarsityBuys.com
2. Click on one of the portal links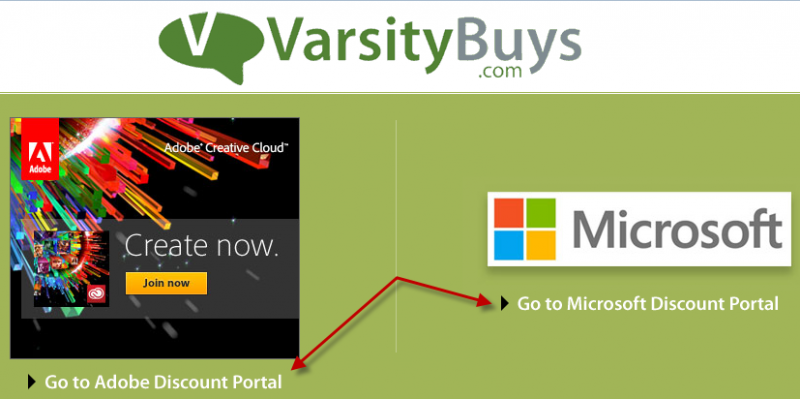 3. For Institution Type, select College/University.
4. Select Country: United States  State/Province: Illinois, then click Go
5. Select the link for North Central College
6. View available software by clicking on the publisher's tab
   

To purchase software, you will need to create an account with VarsityBuys.com. You must be a member of an academic institution to qualify for the academic discount. The academic software discounts offered by VarsityBuys.com are not for the general public. You will be required to provide proof of your academic affiliation during the registration process to qualify for academic pricing.  An email address ending in .edu will be required.