Install Microsoft Office
All currently enrolled students are eligible to receive a free license for Microsoft Office 365.  To download your copy, click the Office 365 icon
 

Wireless Setup:
For instructions on configuring your computer or mobile device for wireless, please click on the following link: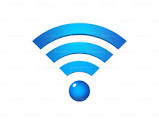 Wireless Configuration Instructions 
iPrint:
iPrint is a network print management system that allows students to print from their personal computers to any public printer on campus.  For instructions on configuring your computer to use iPrint, please click the following link:
iPrint Configuration Instructions*
* PLEASE NOTE: These instructions will not work for MacOS 10.13 or 10.14.  Please bring your laptop to the ITS Help Desk in Carnegie 110 for assistance installing iPrint on a Mac.
Configure Your Phone for NCC Email:
To configure your mobile phone for NCC Email, follow the link to
Email - Phone Configuration Instructions
Register your Equipment with Campus Safety:
Please visit the following page to register your computers, tablets or other electronic equipment with Campus Safety.